Seeing as we had the day off, and the kids were at school, Sharon and I decided to head down to Shelly Beach for a quick dive and to test out some new gear. On route, we stopped in at Frog Dive to fill our tanks and pick up Sharon's "new" regs. And somehow, while I was loading the tanks into the car, Sharon ended up borrowing a Minnie Mouse hood in case the water was chilly.
Sydney was expecting a huge rain bomb to pass through in the upcoming days, and some of that rain was already starting to hit us, so we wanted to make hay while the sun shines.
We parked near the Fairy Bower pool and kitted up on the side of the road. The air was a chilly 12 degrees, with the water being a slightly better 18 degrees, so Sharon was excited about the hood. We walked slowly down to the water, clambered down the metal staircase, and swum out next to the pool.
We descended to 5 meters, and then I took my first ever photo with my Olympus TG-6 which, I'm embarrassed to say, was of Sharon in her Minnie Mouse dive hood. To be fair, she was rocking it! And the photo came out great.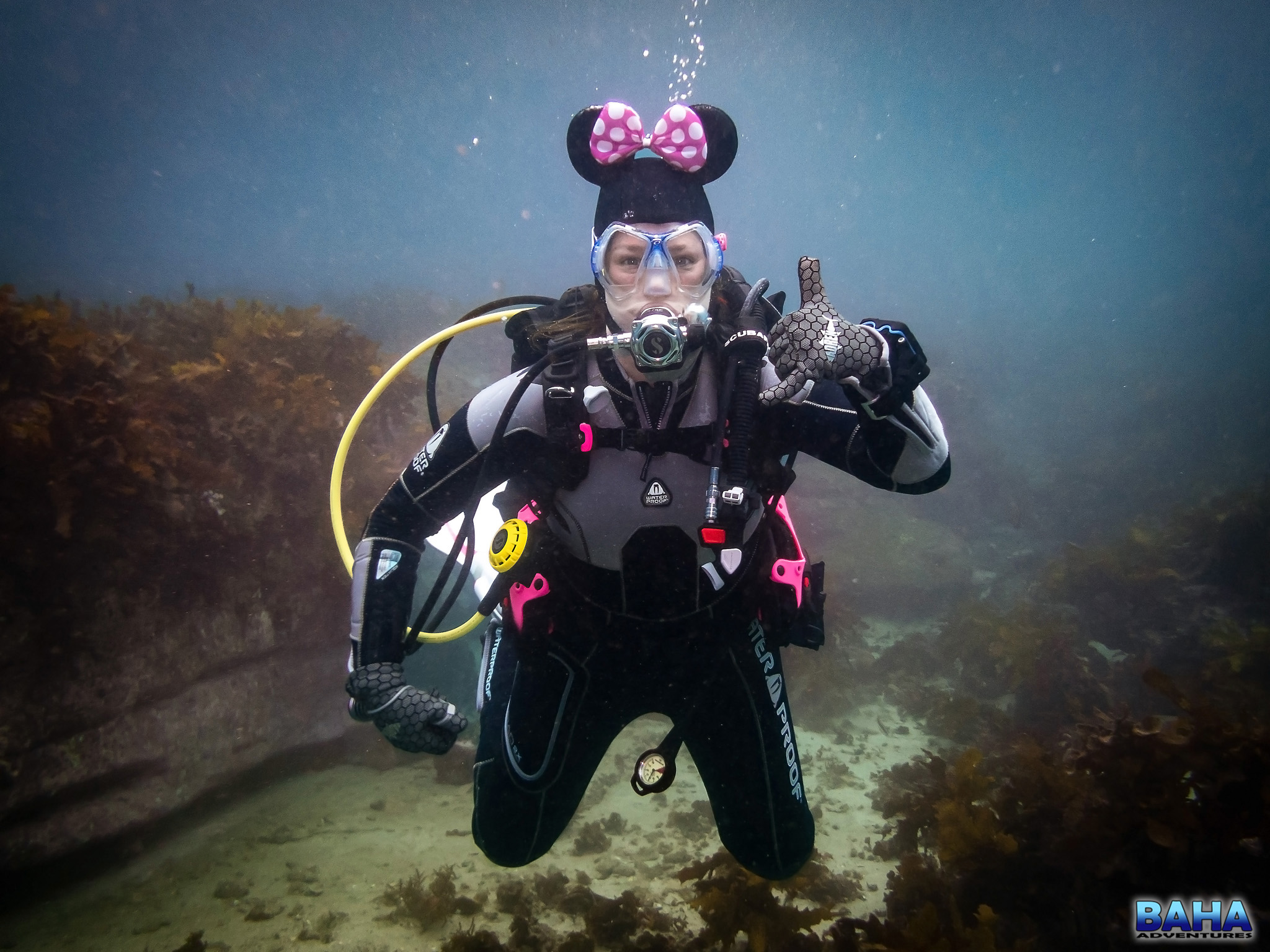 Sharon was trying out her new Scubapro Mk25 / A700 regs, which she said breathed like a charm. They had been setup with a long hose on the primary, which she didn't like, but that was just a quick hose change after the dive. She was also trialing her Shearwater Peregrine, which is nothing short of phenomenal, especially when compared to her Suunto D4i. The main features she was after included vibration alerts and a bigger screen, both of which it delivered. The metrics you can pull from it afterwards are also a must have for the data nerds out there.
We headed north-west, enjoying the aquarium like conditions with 12+ meters of visibility. I was perhaps being a bit eager, rushing from sighting to sighting, snapping photos of anything that moved. We saw wrasse, scad, stingrays, goatfish, and so much more. Sadly, however, we never found the seal or the grey nurse sharks.
The TG-6 took some phenomenal photos, although I definitely have a few things to learn and practice. I'd set the max ISO to 400 prior to the dive, in order to reduce noise. This however often resulted in a slow shutter speed, especially when my light was off, causing blurred photos. And changing between modes seemed inefficient, especially when trying to get from aperture priority to macro mode. But these were both my problems, and not the cameras. And the end results speak for themselves, especially considering I'm a newbie.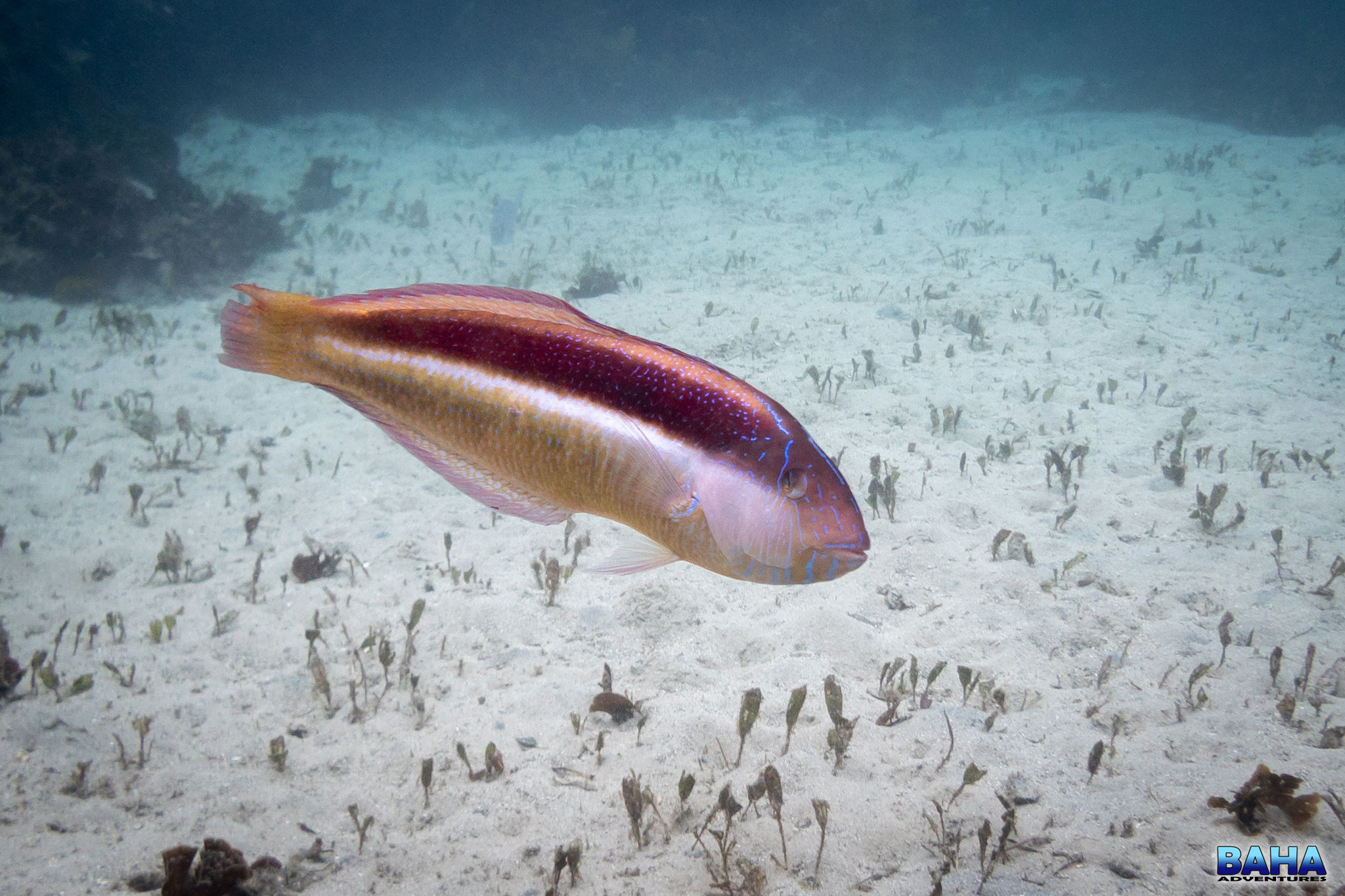 We dived for just over an hour before calling it quits and heading back to our entry point. Shelly had been amazing as always, and the water was far warmer than we'd expected, especially with the hoods on. All in all, a great way to spend a Friday afternoon.